Best Buddies in Virginia & DC Newsletter May 2021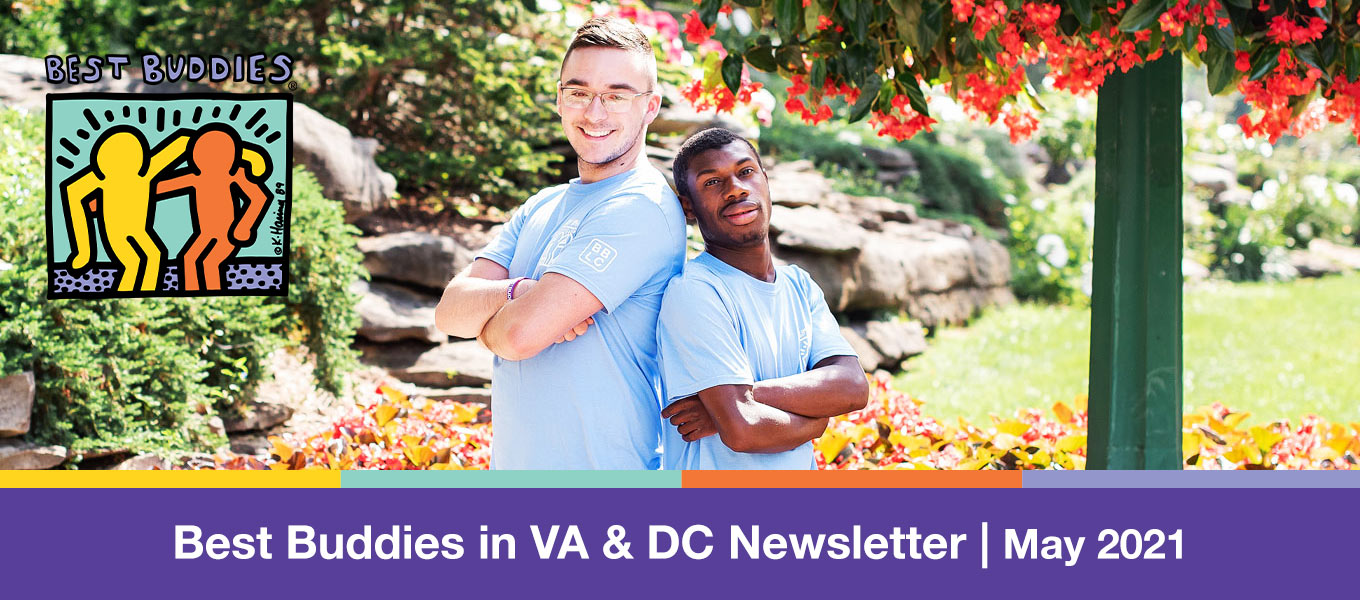 We know you can't always read the entire email – check out our LinkTree to find all the links for the events!
We are so happy to see schools connecting again and becoming part of the Best Buddies network. If you are interested in starting an inclusion chapter in a school or in the community, reach out to haleyminter@bestbuddies.org.
School Friendship Chapters
We are so proud of our Best Buddies participants and families who were honored recently for their commitment to inclusion and education by the Arlington Special Education PTA (SEPTA):