Best Buddies Alumni Highlight: Rowena Buted '10
"A world of never-ending friendships and laughs. A place to be genuine and share abilities with people to inspire and love. A place to learn. A place where you want to be."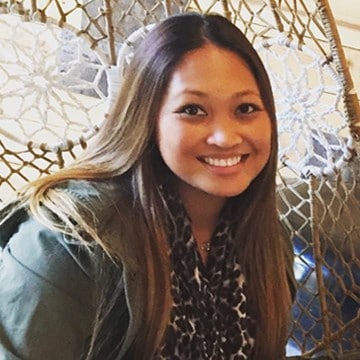 Rowena Buted '10 is from Maui, Hawaii. She attended California State University, East Bay and obtained a bachelor's degree in Health Science. In 2008, as an active junior in high school, Rowena was approached by Mike McCormick, a Best Buddies Program Manager, who asked her to lead the first Best Buddies Chapter in Maui at Maui High School. Rowena became Chapter President her first year with Best Buddies and attended Leadership Conference where she taught Hula to the Buddy Ambassadors. Her experience at Leadership Conference really drove home the mission and inspired her to continue to remain engaged with Best Buddies. Rowena is currently a Program Manager for Best Buddies in Las Vegas, NV. When asked what Best Buddies means to her, Buted said "A world of never-ending friendships and laughs. A place to be genuine and share abilities with people to inspire and love. A place to learn. A place where you want to be." Her advice to students who are considering joining Best Buddies is, "Take the plunge! Get out of your comfort zone. Take time to learn. Make an impact!" She continued by stating that the Best Buddies Alumni Association is a great opportunity for former Best Buddies participants to come together and continue those lifelong friendships.
Buted shares her favorite memory of Best Buddies.
"My favorite memory with Best Buddies was completing the Best Buddies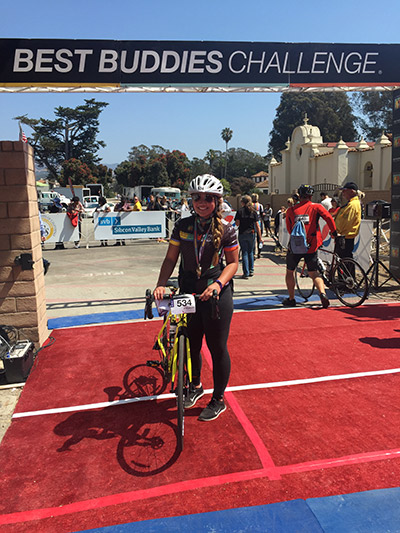 Challenge: Hearst Castle in September 2016. I participated as an individual rider along the Pacific Coast Highway for 30 miles! This was one of the best experiences because it was a true challenge to get through the climbs, but all the support and surrounding energy kept me going. Along the way, I was able to meet so many different people who all had different journeys with Best Buddies. Some were parents of participants, some were families of Best Buddies employees, and some were cyclists with a passion for riding! I, myself, had NO experience with cycling, other than stationary bikes at the gym! There were so many beautiful sights along the ride. Along the way were mile markers with inspirational quotes. My favorite quote was the "4-miles to go" mark which said "Cross the finish line to friendship with me!" To me, this was a major push because that is exactly what I do as a Program Manager. I help people cross that line of genuine and true friendships. I approached the finish line with tears in my eyes because one, I was glad the 30 miles were over and second, I had completed my first ever race! It was truly an incredible ride that I am constantly promoting. I couldn't have had a better time completing the ride!"
Want to learn more and get involved with the Best Buddies Alumni Association? Join today at BESTBUDDIES.ORG/ALUMNICONNECT.