A Year of Thanks

This is the time of year where we all attempt to slow down and reflect on what we are thankful for. First, we have Thanksgiving, then Giving Tuesday, and then it's time for gift-giving for the holidays, cookie swaps, potlucks – lots of cultural and community built-in traditions that are supposed to remind us to be grateful And this time of year, most people do a really good job at showing thanks.
But for us at Best Buddies, we really don't think sharing thankfulness should be a once-a-year event. We also know that making time and finding the right way to show thanks holds a lot of us back in the process.
So, what can we do now – and how can we keep it going year-round – to share appreciation, make our friends and volunteers feel valued, and ultimately, shape someone's experience with Best Buddies?
Let's start by talking about volunteers. A study done by the Urban Institute found that nearly 80% of nonprofits rely on volunteers to achieve their mission. And, according to the Corporation for National & Community Service, the 63 million people who volunteer in the U.S. contributes nearly 8 billion hours of service, valued at roughly 193 billion dollars in one year. That shows us we have a lot of people who volunteer and who contribute an incredible amount through their service.
However, more than 75% of the organizations that rely on volunteers do not know how to effectively manage or engage volunteers.
So, what are we missing? Much of the disconnect has to do with how we treat volunteers. Even though millions of people volunteering is a lot, it actually only makes up 25% of Americans. We can all do better to help more people feel inspired and happy volunteering. After all, volunteering is proven to improve health and enrich people's purpose in life.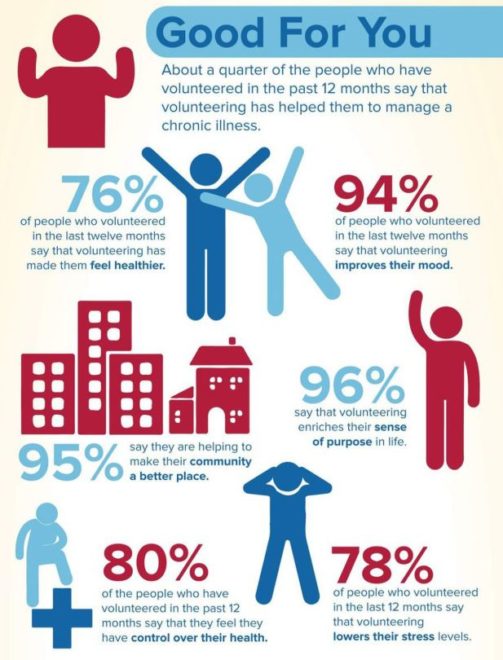 What can we do to attract and retain volunteers? We think the answer is as simple as saying 'thanks.'
A study by Cicero found that 50% of individuals were motivated by being thanked.
Now, what does this have to do with Best Buddies? Well, Best Buddies engages over 130,000 volunteers in our mission. Every chapter leader, buddy, associate member, and advisor is a volunteer. We have over 3,000 schools with volunteers serving our mission. We have nearly 7,000 volunteers participating in our adult community-based programs. Our volunteers impact over one million people through their service of creating inclusive and accepting schools, communities, and workplaces.
But as our programs continue to grow, our volunteer numbers are dwindling. We think we can all do more to make sure the people who volunteer their time to make friends, plan activities, lead chapters, host events, etc. feel valued and invested in our mission for the long haul. That goes for us – and you, too. Let's talk about some fun and easy ways to show appreciation today and all year long so that our volunteers understand how valuable they truly are.
Write it Out!: Chapter officers can spend time crafting thank you notes to buddy pairs, associate members, advisors, and parents to let them know they are appreciated. Make it a fun officer meeting and share pictures of your pairs together in the cards.
Give Awards: Have fun handing out 'Bestie Awards' to members for a fun way to show appreciation. Everyone has something to be recognized for: the loudest laugh, the first to every meeting, the funniest jokes. Make a day of celebrating all your members!
Public Praise: Have your principal read the names of your advisors and officers over the loudspeaker as a tribute to their commitment to Best Buddies, or hang fliers around campus praising your chapter's key players. Dedicate a song on the radio, ask your local pizza joint to run a special in your volunteer's name, or make a bumper sticker with your advisor's name – all fun, cheap, and simple ways to spread the love!
Social Media Shout-outs: Highlight a Buddy Pair of the Week, or Volunteer VIP, or a Thank You Thursday post about the people that make your chapter work; then encourage members to share on their own pages for some viral appreciation.
Hall of Fame-ily: Create a board in the school or campus union where members can post thank you notes and letters of appreciation for members who help the chapter succeed. This can also work with a box in your advisor's classroom/office, where people can drop thank you notes to the people they appreciate in the chapter.
Say it Sweetly: Everyone feels better with a sweet treat, and there are fun ways to share your appreciation for members and treats alike – such as gifting a Milky Way bar with a "You're Outta This World!" sign attached. Putting together these treats could be an activity that officers can enjoy doing together to make every member feel special!
Just Talk: Checking in with your members not only helps you make sure your chapter is on track, but it makes each member feel valued, important and heard. Take the time to ask how things are going, use your volunteers' names, make them feel welcome at every meeting and event, and ask them how they want to be more involved or what they need to enjoy their time in Best Buddies more. This could make all the difference in how volunteers feel about their experience with your chapter.
Keep it Real: We might be biased, but we think Best Buddies has the best volunteers in the world. Our volunteers engage with our mission because they envision a world with more friendship, more acceptance, and a place where everyone belongs. Be sure to remind your volunteers often of the difference they are making in the world, simply by being involved in Best Buddies. Share pictures, keep them updated on the success of events and invite them to all activities to see the mission in action.
And before we forget: thank YOU for being a leader invested in our mission, committed to learning more about our programs, and doing what you can to make everyone feel good about what we do!
We'd love to hear from you; what do you do to show appreciation for your volunteers? And what are your favorite sites, books, or places to learn new ways to share appreciation? We know you are the best at what you do, so we can't wait to hear how you're changing the world. Comment below!