Utah Ambassador Training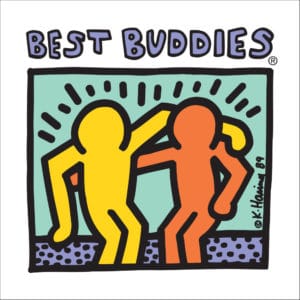 Saturday, June 15, 2019 
10 AM–3 PM
Sagewood at Daybreak 
11289 Oakmond Rd
South Jordan, UT 84009
RSVP Now
Please RSVP by Monday, June 10th 
An Ambassador training offers Best Buddies staff and volunteers the opportunity to engage individuals with and without intellectual and developmental disabilities (IDD) in advocacy opportunities through the teaching of speech writing and presentation skills.
By attending an Ambassador training, you are taking the next step of involvement in Best Buddies. In hosting this workshop, Best Buddies hopes to empower those with and without IDD to advocate for themselves and others with IDD.
As an Ambassador for Best Buddies in an Expansion state, you could assist our efforts by spreading the news about Best Buddies. As events occur to help meet our goal, you may be asked to join us to greet people, share your story, and much more. In addition, you could help grow our school friendship programs throughout Utah and join our e-Buddies program too!
Who are we looking for?
Ambassadors
A participant with or without IDD who is committed to promoting and educating audiences about the mission, philosophy, and benefits of Best Buddies through public speaking.
Speech Coaches
A volunteer who is paired with one ambassador for the duration of an ambassadors training to assist with the writing and practicing of a speech. Speech coaches help ambassadors in areas of brainstorming, organization, and editing. Speech coaches should not be writing speeches for their matched ambassadors, but serve as a guide/mentor who provides one-on-one attention as needed.
ANY QUESTIONS? 
Please contact Laura Edmondson at LauraEdmondson@bestbuddies.org.