Remarkable Love: The Story of Yanti and Catherine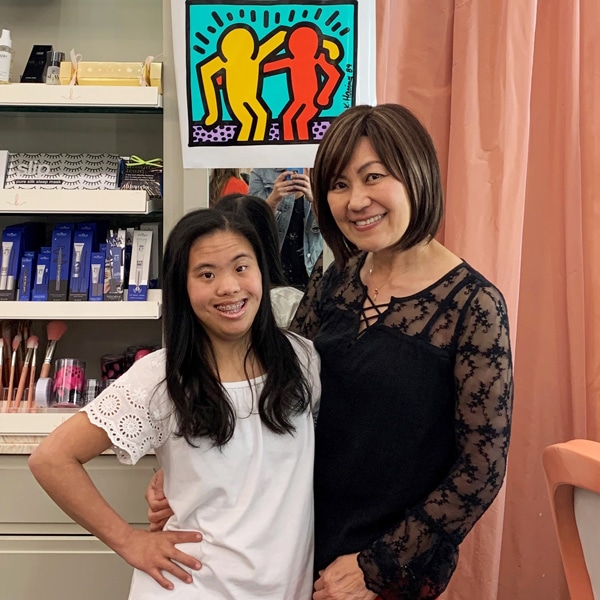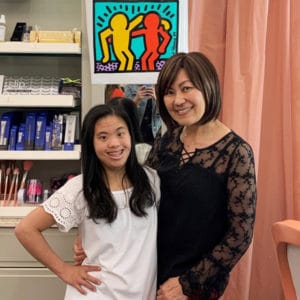 Yanti Lugito was born in Jakarta, Indonesia, and moved to the United States in 1982 to pursue her education. After four years of study, she graduated with a bachelor's degree from the University of Wisconsin-Madison in 1986. Shortly after, Yanti moved back to her native Indonesia, where she worked in the banking industry until her daughter Catherine was born. Catherine changed Yanti's life for the better, so much so, that she decided to stop working to become a full-time mom to her daughter with Down syndrome.
"Indonesia is a third world country. I had to do lots of research and traveling with Catherine to find the right doctors and suitable methods of different kinds of therapies to bring home from Australia, Singapore, and the United States, in order to accommodate her needs," she said.
Yanti and Catherine moved to Perth, Australia in 1996 in search of a better education for Catherine's first year of school. After almost 40 schools rejected Catherine because of her Down syndrome, Yanti found Ursula Frayne College which was willing to give Catherine a chance to take part in an inclusive program with a special aide in the class.
Due to the economic crisis in Asia at that time, Yanti and her family moved back to the United States in 1998, where she was able to provide her daughter Catherine with more opportunities. Through her advocacy for her daughter, she discovered Catherine's artistic talents.
Catherine graduated in 2010 from Walnut High School, where they had a Best Buddies program that changed her life for the better.
"Best Buddies has been there from the very beginning. It has been a safe haven where Catherine developed lifelong friendships and where she found a supportive community to thrive into the individual she is today," said Yanti.
Thanks to Catherine's positive attitude, determination, and drive, as well as her involvement with Best Buddies, she has achieved countless milestones in her life.
"Catherine is a special gift from heaven. It's been a privilege to be her mother and an honor to be entrusted to raise her since day one," said Yanti. "She teaches me to see life from different, more valuable perspectives. She teaches how to see people from the heart."