Meet Stephanie & Sarah – Best Buddies Citizens Program
One-to-One Friendship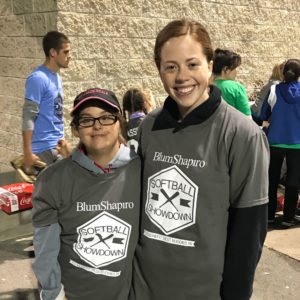 Joining the Best Buddies Citizens pair program has been such a rewarding experience for me! When I initially signed up, I wasn't sure what to expect and I am so happy I took the chance to be paired with a buddy.
My best buddy, Stephanie, has grown to more than just my "buddy"; she's a really good friend of mine! We have so much fun getting together every month, whether it's going to our favorite restaurants, shopping, or attending Best Buddies events – we always have a great time.
I thought that signing up for this program would mean I was making a difference in someone else's life, but she's made a difference in mine and has shown me what it means to truly be someone's best buddy!
Sarah
Citizens Peer Buddy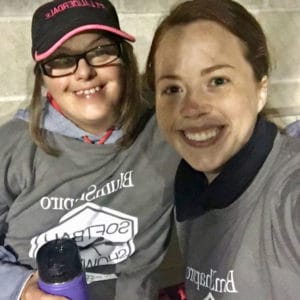 When Stephanie and Sarah first met, it was a hit right away! They bonded over their love for travel and eating healthy. Throughout their months matched, I read nothing but great things in their friendship updates.
The girls went shopping together, met each other's families and friends, participated in multiple Best Buddies Rhode Island events and went to many different restaurants across the state.
Through thick and thin, Steph and Sarah have been there for each other. Every time I see Steph, she only has wonderful things to say about her "best friend Sarah. You can truly see Steph light up when talking about her buddy, and vice versa.
Life after Best Buddies has been completely different for both women. Steph is now an ambassador for Best Buddies Rhode Island and Sarah now has someone to text all the time and someone that cares for her no matter what.
This pair is truly an inspirational match and I strive for more matches to be like them.
Caroline DeCataldo
Best Buddies Citizens Program Manager