Meet Madison & Thomas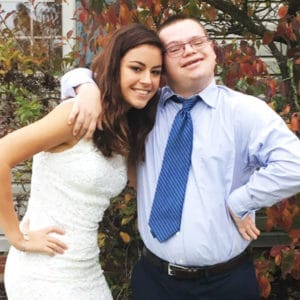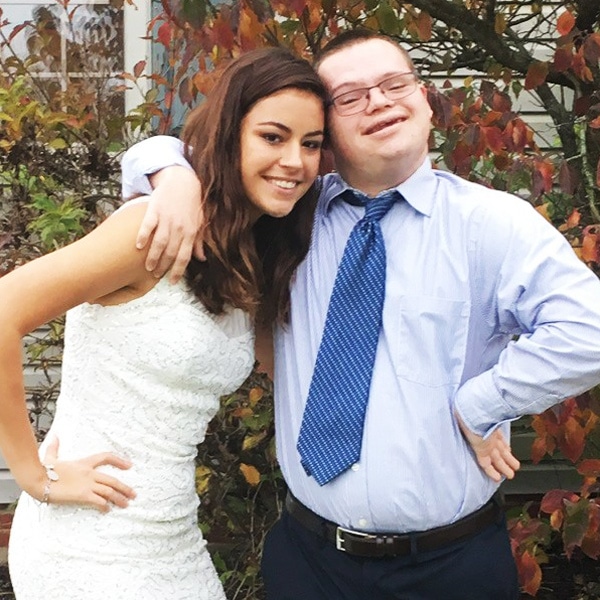 One-to-One Friendship
Madison and Thomas have been matched for six years since joining Best Buddies in seventh grade at Clark-Pleasant Middle School; now they are seniors at Whiteland Community High School. They enjoy going out to eat, swimming and Rascal's fun zone. During breaks from school, they'll go over to each other's houses and at school have lunch together every day. Since joining, they have attended the Best Buddies Friendship Ball and walked together, with Madison's family, in the Best Buddies Friendship Walk. The past two years, they have also gone to the Tim Tebow Night to Shine proms together.
Thomas has his own phone, so he frequently calls and texts Madison. "If I ever miss a day of school Thomas will call me to make sure I am not sick – so sweet," said Madison. Thomas enjoys supporting Madison at their school's soccer games where she plays on the varsity team; he calls himself her biggest fan.
Our friendship is very special to both of us, we both have our problems and insecurities but as a pair we are able to ignore those and accept each other.
For Madison, joining Best Buddies in middle school was the best decision she has made; meeting Thomas has had a huge impact on the person she is today, has made her more open-minded, and changed her life for the better. "Our friendship is unique because we are not just best buddies, we are friends. We don't hang out because we have to we hang out because we want to. I know that Thomas and I will always be friends even when we are not best buddies. We are a family now," she said.
Mary, Thomas' mother says: "We are truly blessed and honored to have Madi in Thomas' life. I'm not sure what next year will bring with Madi going off to college, but I have no doubt that their friendship will last a lifetime. Madi is a special person and she is one of a kind. She has taught Thomas so much, as well as, our family. That there are still good people in this world and there can be lasting, lifelong friendships with typical peers. If only there were more Madis in the world we would all be better off for it."
"This year Thomas and I got special permission to sit next to each other during graduation and we are super excited to have been able to start high school together and now end it together," Madison continued, "I know that going to college is going to be hard for me because I won't see Thomas every day, but I know our friendship will last a lifetime. As Thomas always says, 'Madi and I are best friends forever.'"