Best Buddies New York Leadership Trainings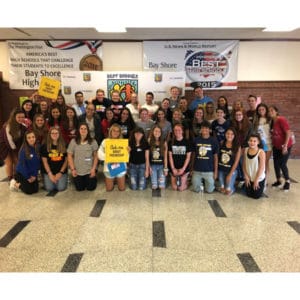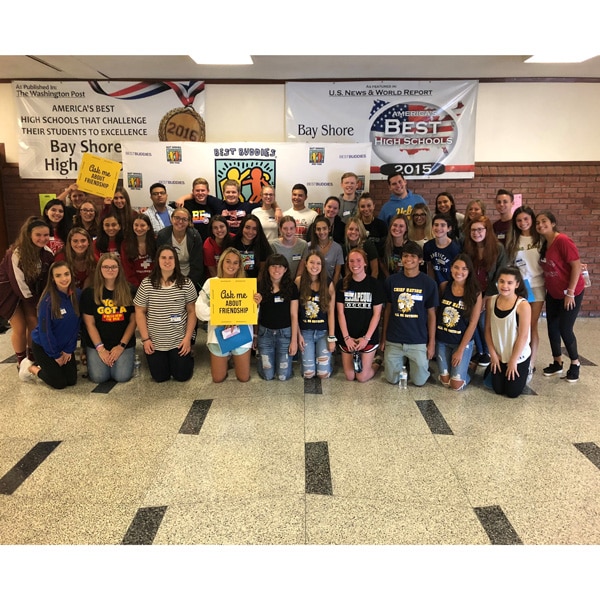 On Saturday, September 15th, 45 high school student leaders from New York's Long Island Region attended our annual Best Buddies Local Leadership Training Day. On Saturday, September 29th, we also held a Local Leadership Training Day for 30 high school and college student leaders from our Metro New York City Region.
Throughout the trainings, our student leaders were active participants in discussions about the three pillars of Best Buddies and how they support our mission, understanding and effectively using Best Buddies Online and the online resource website, fundraising, advocacy, and keeping consistent member engagement throughout the school year and beyond!  Emphasis was placed in ensuring that our chapters have a strong officer corps to support the chapter, and the importance of setting specific goals and assigning clear responsibilities to ensure that we meet and surpass our goals.  In NYC we were also so fortunate to hear from our Buddy Ambassador Manny Mattei who presented an amazing speech about his experiences!
Students openly shared challenges and successes to help other chapters specifically about recruitment and fundraising.  We together generated focus points about ensuring open and effective communication within chapter leadership, throughout the school, and how we can serve our wider communities.  Additionally, we discussed the importance of strong collaboration to plan engaging, enjoyable, and consistent chapter events and activities.
From the strong leadership qualities and commitment of our leaders, we can't wait to see what they will all do to spread our message of inclusion and help Best Buddies grow.  We also want to thank you all for your tireless efforts to support students in your chapter, our mission, and your community in spreading friendship!  We wouldn't be able to accomplish all that we do without your support and enthusiasm.
We are proud of our student leaders and chapters and are looking forward to all the wonderful things that the 2018-2019 school year will bring!