How to start a BBNC Chapter: Conference Call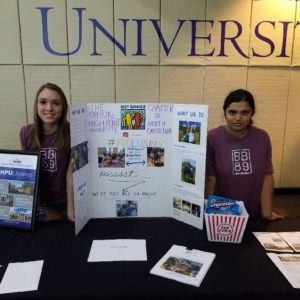 Wednesday, August 29th, 2018
7:00 PM
Conference Call
Dial-in: (563) 999-2090 access code 525946

We want to bring Best Buddies to schools throughout the state of North Carolina!! Join us on August 29 at 7pm for a conference call to learn more about starting a chapter at your school! Please dial in to (563) 999-2090 access code 525946!
Best Buddies Friendship programs build one-to-one friendships between people with and without IDD. Through their participation, students form meaningful connections, gain self-confidence and self-esteem, and share interests, experiences and activities with their peers. Best Buddies provides a strong structure and support system for schools to promote inclusion for all!
Best Buddies Promoters empowers youth who attend schools without a special education department to become advocates for people with intellectual and developmental disabilities. This is accomplished through organizing and attending special events that promote advocacy and bring awareness about the disability rights movement. Schools that take part in Best Buddies Promoters will have, by the end of the school year, successfully introduced the disability rights movement to a new population.