Staff Introductions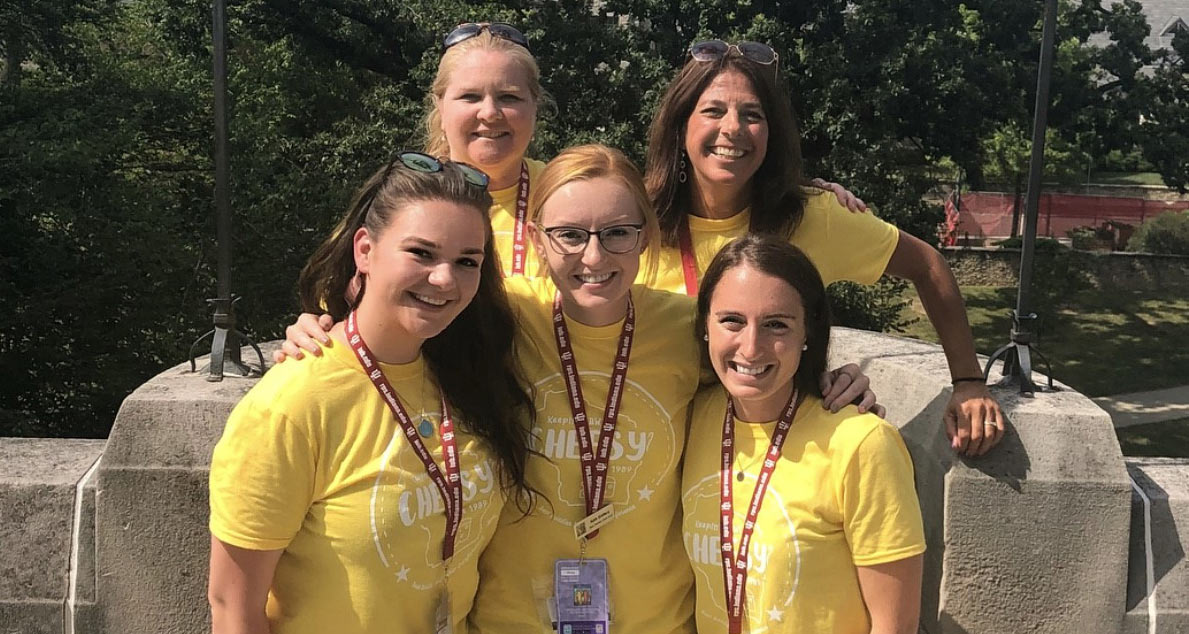 With the start of the new school year comes new and exciting changes here at Best Buddies Wisconsin. We are thrilled to welcome four new staff members to the BBWI team. Take a moment to "meet" our BBWI staff: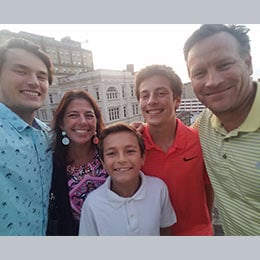 Laura Brackett, State Director, comes to Best Buddies from March of Dimes where she was the Executive Director of Wisconsin. During her 7 years there, she continually increased revenue through walks, major gifts and special events. Prior to that she sold real estate in the Milwaukee area for over 10 years. Laura has lived in Milwaukee for 18 years with her husband, Jon, of 24 years. She has 3 active boys, 17, 14, and 11. She spends her free time with her family traveling and watching the kids play baseball, hockey and soccer. They also have a very sweet Border Collie/Australian Shepard named Ripley.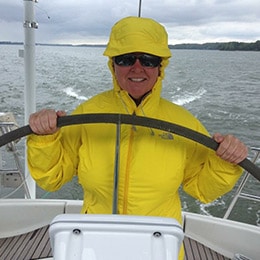 Caroline Tyson, Deputy Director, Development, comes to Best Buddies with an extensive background in experiential event marketing, project management and brand management. Planning fun and exciting events is in her blood. Her first job was working in a cotton candy truck at Wisconsin State Fair where she mastered the right popcorn to butter ratio, could whip up a snow cone in under 30 seconds and twirl the highest stick of cotton candy on the grounds. When not working, she loves spending time with her friends and her HUGE extended family (she's #11 out of 13), making pottery or going sailing!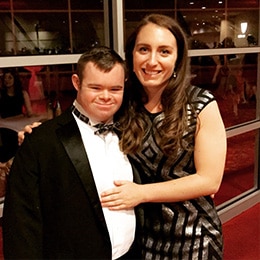 Leslie Dess, Deputy Director, Programs and Operations, joined the BBWI team in June 2017 as a Program Manager for School Friendships. In June 2018, she moved into a new role as Deputy Director, Programs and Operations. Leslie has a diverse understanding of non-profit development, event planning, strategic and corporate communications, and public relations. As the older sister to a brother with Down syndrome, Leslie is honored to work for BBWI as it allows for her career and passion to collide. Leslie became involved in Best Buddies at Wauwatosa East High School, where she was a student leader for three years. While in college, Leslie worked as a summer intern for BBWI and collaborated with Best Buddies Pennsylvania for her senior thesis. Leslie holds a Bachelor of Arts, magna cum laude, in communications and business administration from Drexel University. In her free time, Leslie enjoys practicing yoga, traveling, cooking, spending time with family and friends, and exploring the Milwaukee. She is also training for two half-marathons this fall.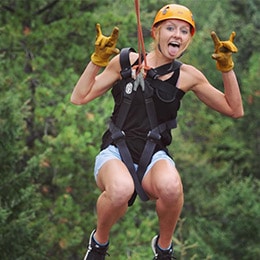 Kate Slattery, Program Manager: Volunteers, began her Best Buddies journey while studying at Elmhurst College in Illinois. She became her chapter's president and interned with Best Buddies Illinois as their development intern. She is currently working towards her Masters in Organizational Leadership at Lewis University. In her spare time, she loves traveling and exploring new places with her sassy border collie, Millie.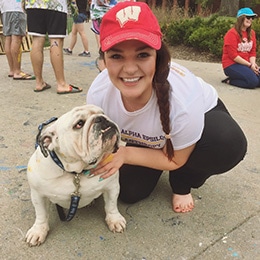 McKenna Carrigan, Program Manager: Community Engagement, recently graduated from Drake University where she studied public relations and graphic design. She has worked with many non-profits in Milwaukee doing design work, development, special events and communications and is working on creating her own non-profit. When she isn't editing photos for Instagram, she can be found coaching volleyball or cuddling with her two cats, Nutmeg and Mace.
Along with new staffing, as an organization, we are looking to further our mission by expanding into new schools in more remote areas of our states – areas we currently haven't had the capacity to serve due to their location. In order to bring the mission of Best Buddies to ALL schools within Wisconsin would like to introduce our new Programs Team structure:
Program Manager, Volunteers: Kate Slattery

Kate works with our established school friendship chapters and Citizens Program.

Program Manager, Community Engagement: McKenna Carrigan

McKenna leads the planning of all state-wide chapter events and trainings (Friendship Walk Kick Offs, All-Chapter Dance, Brewers Game & Tailgate, Ambassador Trainings, Project: Inclusion, etc.)

Deputy Director, Programs & Operations – Mission Expansion: Leslie Dess

Leslie oversees the BBWI programs team and focuses on recruiting and onboarding new Best Buddies chapters to join our BBWI Community!
Again, we cannot wait to work with everyone this year and look forward to continuing our mission of inclusion!