Champion of the Year-Bay Area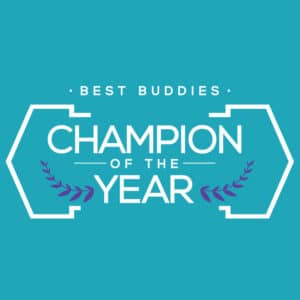 The Bay Area Champion of the Year is an annual twelve-week fundraising competition organized by the Best Buddies' San Francisco staff, Event Committee and Advisory Board, featuring a select group of individuals, professionals and community leaders prominent in the San Francisco community. These philanthropic trailblazers compete to raise the most funds for Best Buddies San Francisco and earn the ultimate title of Champion of the Year.
By reaching out to the community to raise funds and spread awareness, candidates champion for Best Buddies, our mission, and people with intellectual and developmental disabilities throughout San Francisco.
Following the twelve-week campaign, Best Buddies will recognize the candidate who has raised the largest amount of donations at the annual Champion of the Year Gala. By definition, that candidate will have surpassed all rivals in the competition; and therefore, becomes a champion. He or she will aptly receive the title of Champion of the Year.
For more details contact Katelyn Quintero  at KatelynQuintero@bestbuddies.org or 415-371-1169.