Race 13.1 Charlotte: Half Marathon & 8K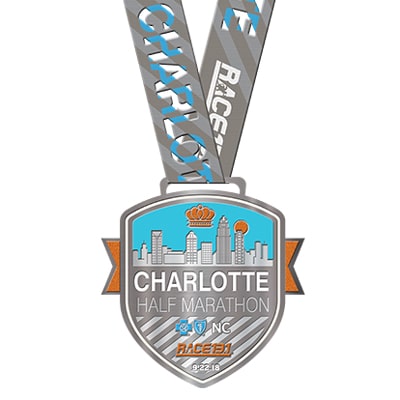 Saturday, September 22, 2018

Toringdon
3420 Toringdon Way
Charlotte, NC 28277
Race 13.1 Charlotte, NC half marathon, and 8k returns to the Queen City on September 22, 2018! The first 3-4 miles of the course will be on tree-lined streets with gently rolling hills through beautiful residential neighborhoods, and the bulk of the flat and fast course will take place on the picturesque Four Mile Creek Greenway and McAlpine Creek Greenway, with the McAlpine Creek providing quite a beautiful view from the trail! The race will start and finish at Toringdon, in the heart of Ballantyne, with ample parking and great dining options nearby.
Race 13.1 will provide a discount code that will offer $5 off of the race entry and will result in a $5 donation to Best Buddies for every use; remember to use the discount code: BestBuddies.
Additionally, Race 13.1 will provide a $25 donation to Best Buddies for every volunteer that registers as a Course Monitor and selects Best Buddies as the group affiliation.
Race Day Timeline:
5:15-6:15 am – Race Day packet pick-up and registration
7:00 am – Half Marathon starts
7:15 am – 8k starts
9:00 am – 8k overall awards will be announced at the Blue Cross NC tent, and age group awards can be picked up at the Race 13.1 Customer Service tent
10:00 am – Half Marathon overall awards will be announced at the Blue Cross NC tent, and age group awards can be picked up at the Race 13.1 Customer Service tent