Meet Morgan and Abbi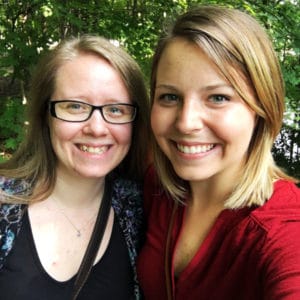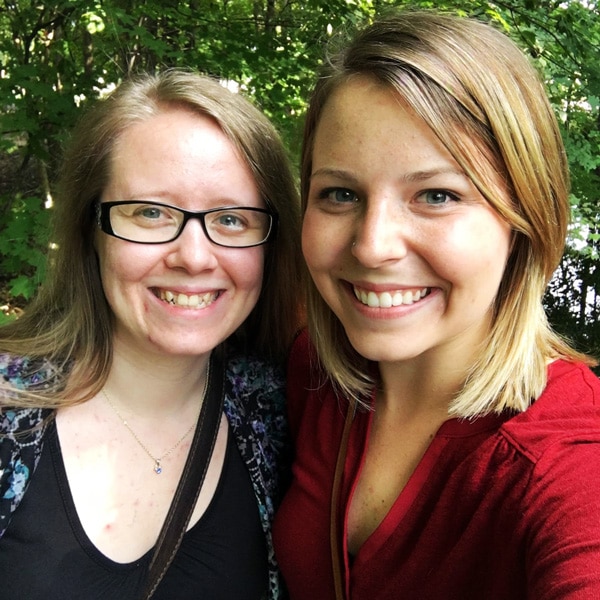 Morgan says:
When I first heard about Best Buddies, I thought it sounded like a great way to get involved in something that would make a difference in the lives of others. I had no idea that Best Buddies would make such a lasting difference in my life too.
Abbi has been a friend I can always count on. When we hang out, we talk about anything and everything. We love going to new restaurants, walking around shopping malls, watching movies, discussing our favorite Disney characters and playing video games at her house. She even taught me how to play Pokemon on GameBoy!
When Abbi started talking about how she wanted to apply for jobs in the future, I told her about where I work and she was very interested in volunteering to gain experience. I'm so lucky that I get to see Abbi at work twice a week while she's creating new bulletin boards, filming videos and helping with a variety of projects. She really enjoys getting to know the other staff too, and we all appreciate her hard work!
It has surprised me how it feels like Abbi and I have known each other for years. We understand each other and get along so well. Over the past year, I've learned that Abbi has the biggest heart. I've been able to see how she enjoys giving back and helping others. Her family is also very important to her — she's happiest when she's surrounded by family by going to birthday parties, holiday get-togethers, family reunions or family dinners. Abbi is also very determined to reach her goals — she enjoys pushing herself to try new things and challenge herself, which inspires me to do the same.
Abbi Says:
I like Morgan's patience. She is very understanding of me being on the spectrum and treats me like any other person. I feel we are on equal ground with each other. I enjoy being open with her and being vulnerable. We like to go out to eat and go shopping. Morgan's friendship is great because before I met her I did not have many friends and without her, I would feel lonely. Morgan is very sweet and friendly. Having a friend is important to me because it helps me have a more positive attitude and focus on the good things. I want to thank Morgan for also introducing me to her workplace and helping get connected to a volunteer opportunity I really like.