Best Buddies Spread the Word Social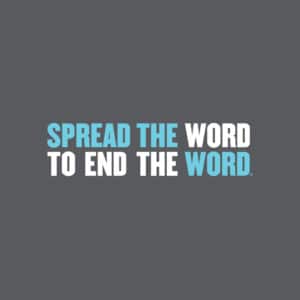 March 7, 2018
Charlotte, NC
Jason's Deli
1600 E. Woodlawn Road, Suite 200
Help us Spread the Word to End the Word! Join us at Jason's Deli on March 7th for a social celebrating inclusive language. Say you're eating for Best Buddies and Jason's will donate 15% to Best Buddies North Carolina!
DECORATE a poster supporting inclusive language, ending the "r-word" or celebrating friendship and Best Buddies and bring it for the chance to win a Best Buddies Swag Bag!! We will be hanging all of the artwork around the Deli to share our mission of friendship and inclusion!
Register
You can also check out the event on Facebook.