Capital Region Students Fly to Bloomington in Style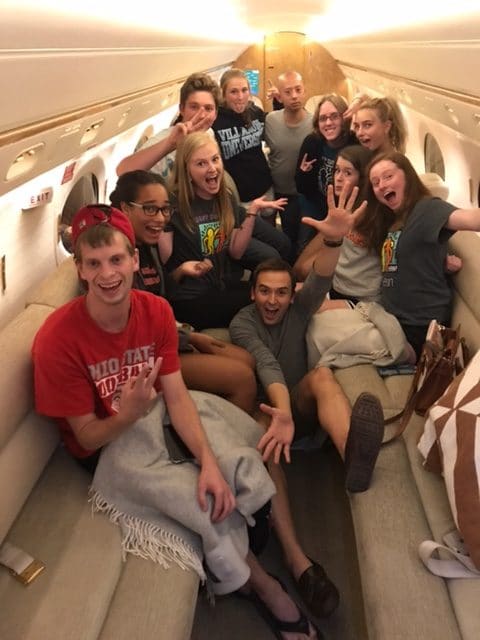 I was a little nervous about attending the Best Buddies Leadership Conference (BBLC) because I didn't know any of the people who were going… but that changed even before we left for Indiana! While waiting in the airport, I met about 10 other people on my flight going to BBLC. Our flight kept getting delayed, so we were stuck in the airport all day and had plenty of time to get to know each other.
After about six delays and standing on a bus on the tarmac for almost two hours, our flight was canceled. We were all really disappointed, especially after finding out that the earliest flight for Indiana would be the next morning. We would've missed half of the conference!
Thank goodness radio morning show host Tommy McFly (our Advisory Board Chair) was on that flight because I don't know what we would have done without him. We were beyond excited when he told us we were taking a private jet to BBLC. None of us could believe it and we took pictures the whole flight, all while wondering if this were all a dream.
I met some awesome people on that jet and even more once we arrived at BBLC. It was so amazing and empowering to be surrounded by people that are passionate about the same thing you are. I learned more than I ever expected to and am so excited for the upcoming year in Best Buddies!
Riley Smith
Chapter President, McLean High School