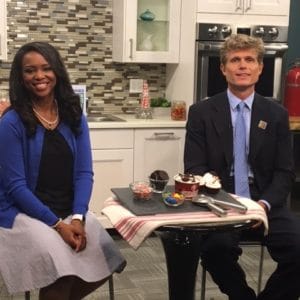 Anthony K. Shriver and Food Scientist Dr. Maya Warren joined us via satellite to discuss Best Buddies International.
Nearly 200 million people are living with intellectual and developmental disabilities. In 1989, Anthony Shriver, son of Eunice Kennedy Shriver, Founder of The Special Olympics, started the organization in his Georgetown dorm room.
Best Buddies paired individuals with disabilities  and those without disabilities.
Shriver's organization has chapters in every state and nearly 50 countries worldwide. The community serves those with down syndrome, autism, fragile x, Williams syndrome, cerebral palsy, traumatic brain injury and other undiagnosed disabilities.
One primary goal is to help people with intellectual and developmental disabilities, (IDD) secure employment.
To read the full story click here.