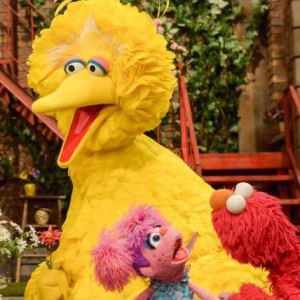 She has bright orange hair, loves to sing, and is excellent at memorizing song lyrics. She can take longer than others to respond to questions, and is sensitive to loud noises, including sirens.
Meet 4-year-old Julia, the first new Muppet that Sesame Street has introduced on the air in a decade. It's fitting the PBS show will bring her to Muppet life on April 10, in the midst of National Autism Awareness Month and just days after World Autism Awareness Day, on April 2, as Julia has autism. "So she does things a little differently," says Elmo in the Sesame Street digital storybook We're Amazing 1, 2, 3!, a part of the show's campaign See Amazing in All Children, which launched in 2015. On Friday, the Northeastern chapter of Sigma Sigma Sigma, along with the nonprofit Best Buddies, hosts its observance of Autism Awareness Day at Curry Crossroads from 10 a.m. to 4 p.m.
To read the full story click here.