By: Claudine Chalfant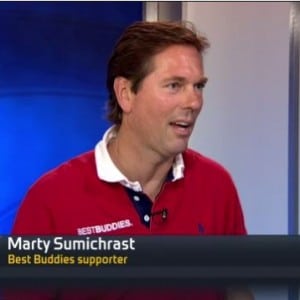 Time Warner Cable News anchor Claudine Chalfant sits down with Marty Sumichrast to talk about an upcoming fundraiser to help create a Best Buddies office in North Carolina.  Sumichrast works to generate interest and funds to make this vision come to fruition.  The Best Buddies program works to develop friendships, integrated employment and leadership development for people with intellectual and developmental disabilities.  The program's goal is to create offices in all 50 states!
To read the full story click here.