Best Buddies Citizens in Action at Bank of America – Strong Volunteers Create Strong Programs
The Best Buddies Citizen Chapter at Bank of America has long been one of the most active and growing citizen's chapters within the Best Buddies organization. This very strong program has experienced its growth in part to having committed members, outstanding and dedicated volunteers and an overall culture of excellence and service that have all contributed to a successful program.
The Chapter was formed in 2009 as a grass-roots effort to bring friendship opportunities to associates within the Support Services Department, who at the time worked at the Deerfield site. The first Delaware State Director, Leslie Kosek, and her staff did a very good job of sharing and implementing the program, and many friendships made in the early years are still going strong in the program today.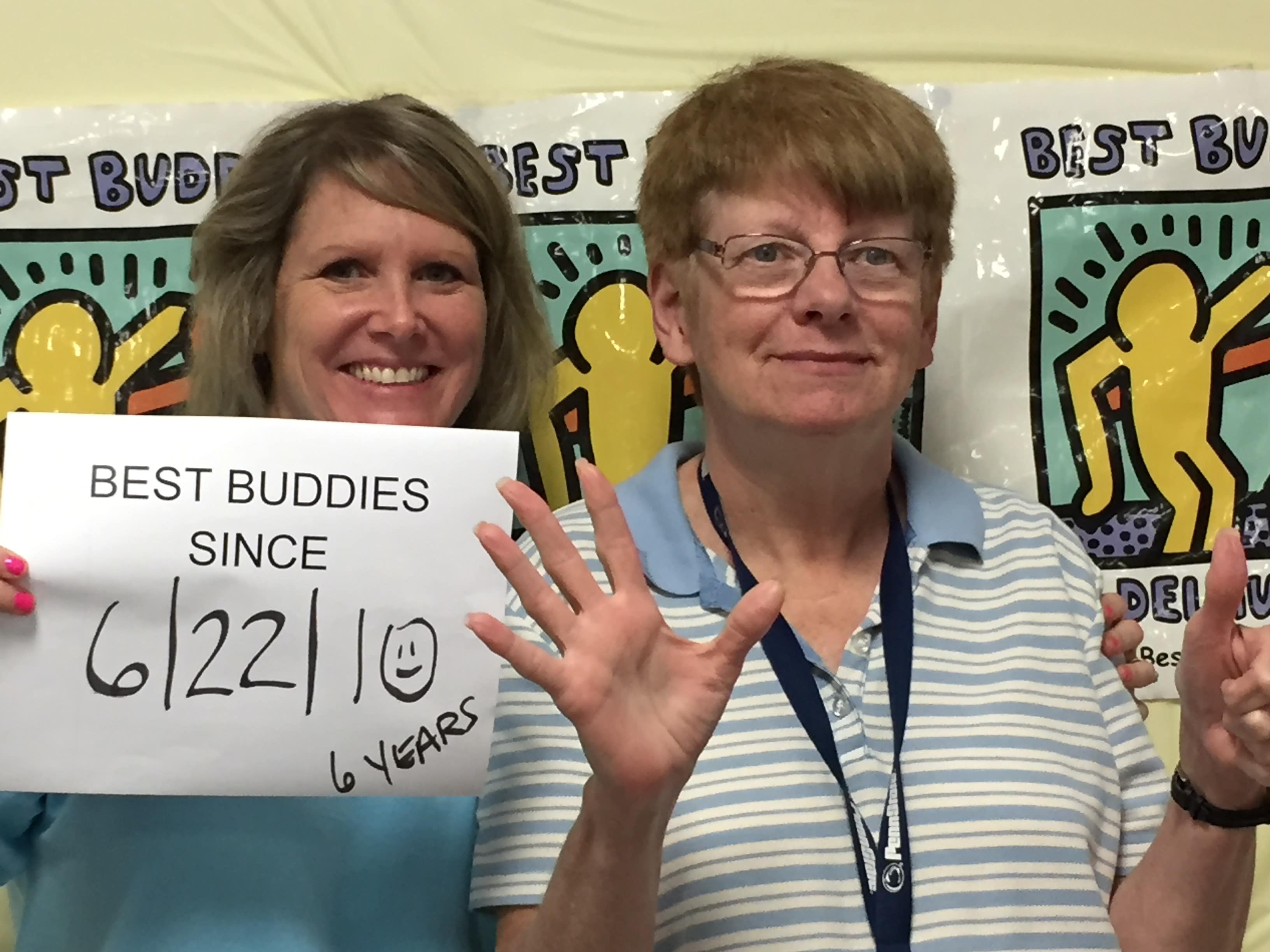 "Having a rock solid foundation and a group of long-time members who are committed not only to his or her own Buddy, but to the overall success and well-being of this program has helped in its vibrancy, stability and its expansion," says Anne Karwath, Program Supervisor for Citizens.
Key volunteers who have remained steadfast in the program help coordinate events, recruit new members, trouble-shoot issues and ensure a positive experience for all involved, making the program what it is today. "As staff, we're extremely fortunate to have many great volunteers at Bank of America. Key volunteers like Krista Scott, who has been matched with her Buddy Debbie since 2010, take the lead and together we have some really awesome experiences. Our group lunches are often attended by 45 to 50 buddy pairs at one time, and this year we had our first integrated volunteer service activity, that benefited Military Support Affinity Group. The program continues to grow and mature and get better and better each year," said Anne Karwath.