Long Island Ambassador Trainings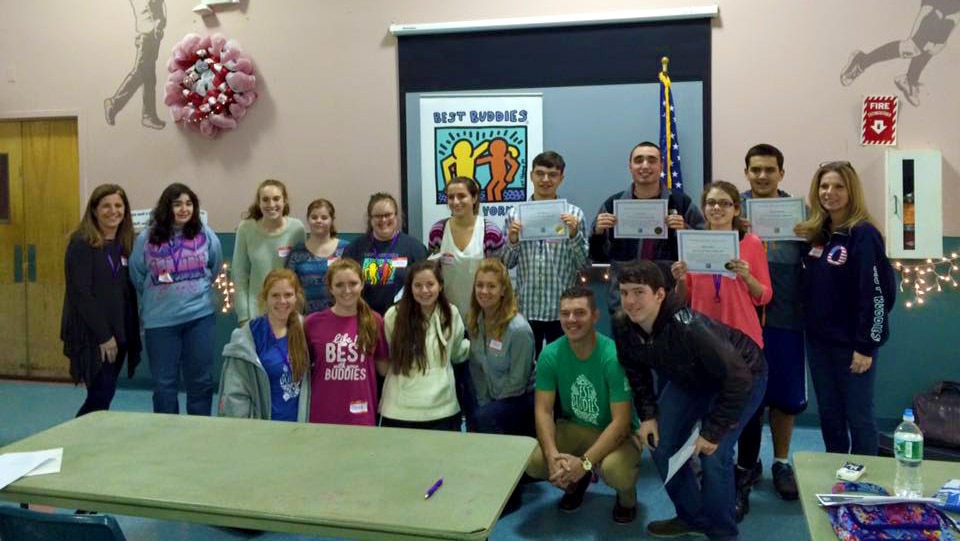 On December 12th, Best Buddies Long Island hosted its first Buddy Ambassador Training for the 2015-2016 school year at the Family Residences and Essential Enterprises (FREE) location in Hauppauge. Eight buddies from seven of the Nassau County Chapters came ready to learn something new. Throughout the training the buddies were paired one-to-one with our amazing volunteer speech coaches and learned the different parts of writing a speech, how to present, and then presented their speech to the group at the end of the day. Buddies were encouraged to share their life stories, what having a disability may mean to them, or how their disability has empowered them personally. Each of the eight participants were courageous in the delivery of their speech and left the training learning something new not just about themselves, but also something new about the other participants from Nassau County.
February 6th marked the second Buddy Ambassador Training for the Suffolk County Chapters at the FREE location in East Setauket! Eight buddies spent their Saturday participating in breakout sessions, working hard with their speech coaches, and most of all were brave and confident in standing up in front of the group to deliver their speeches.
Overall, the goal of both trainings is for our buddies to learn self-advocacy and to experience empowerment and we believe all accomplished this goal! Thank you to Laura Croudo for helping us reserve the space at FREE for both trainings. And a special thank you to our volunteer speech coaches for assisting our buddies in writing incredible speeches: Barbara Jean Kaczynski, Caroline Kaczynski, Olivia Rohrecker, Meagan Dearstyne, Laura Garelick, Margot Schroder, Audrey Walsh, Denise Civardi, Adam Quinn, Julia Pearl, Mary Steinbrecher, Samantha Smilovich, Erin Delaney, and Emily Valentino.