Citizens Program Holiday Party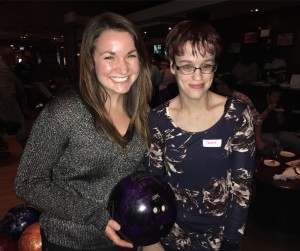 We hit record attendance at our Citizens Holiday Party on November 23rd. The event was held at iPic Theatres inside of the Bayshore Town Center. Everyone had an awesome time! Our attendees enjoyed music, bowling, and yummy refreshments provided by Pinstrikes.
Best Buddies Wisconsin wants to thank iPic Theatres and the accommodating Pinstrikes staff for making this event such a wonderful success!
If you would like to be a part of the fun, please contact Wisconsin@BestBuddies.org.