Buddy Reveal Builds New Friendships at Valley View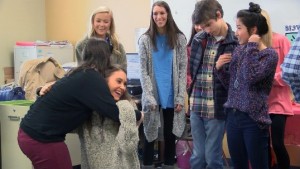 JACKSON COUNTY, AR (KAIT) – Christmas came early for a group of students at Valley View High School.
Reveal Day was held Wednesday at Valley View High School for a new program called Best Buddies Arkansas.
Best Buddies Arkansas is a program designed to form partnerships between special needs students and students not affected by a disability to promote friendship, leadership, and jobs.
Valley View special needs students unwrapped their best buddies in a room full of Christmas cheer.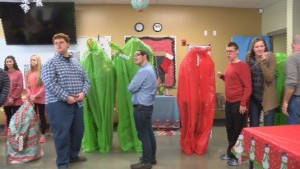 Angela Kremers, State Director for the non-profit, said the program is a huge success across the state. "Sometimes it's not always natural that you think inclusion," Kremers said. "We typically gravitate towards those who are very similar to ourselves, and so best buddies is really important to help end isolation, you know, that social aspect that not all students have the opportunity to get."
Students are matched based on age and interests.
Best Buddies is a yearlong partnership, but Kremers said it tends to go beyond the time frame.
"What's really great is where you see students who were really shy, who weren't included, so socially they are really apprehensive, you see them blossom and get excited and they want to be involved and engaged," Kremers said.
Kristen Taylor, Program Manager, works directly with the schools adopting the program. She said she's seen the importance of the friendships. "Individuals just glow because of the friendships," Taylor said. "It just blossoms, like I said earlier, and just to see the friendships start up and actually grow into something so special, it's life changing."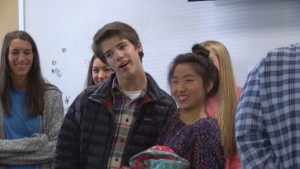 The pairings also do great things for the volunteers.
"On the other side of that, it's students that are the peer buddies, the students without the disabilities, who we are often seeing they are gaining so much more from that relationship than what they realized," Kremers said.
Best Buddies Arkansas has programs across the state including colleges and universities. Valley View is the first district in Northeast Arkansas to adopt Best Buddies Arkansas.