Memphis Champion of the Year 2015: Brian Cassino!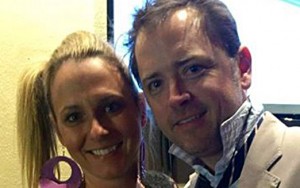 Hats off to Brian Cassino Best Buddies Tennessee's 2015 Memphis Champion! Brian is Director of Business Development for CMI as well as Memphis World Trade Club President and won the ultimate title after raising close to $10,000 for Best Buddies Tennessee.
Brian and our other Champion candidates were honored at the third annual Party with a Purpose at High Cotton Brewery Friday, April 24th. One hundred and fifty guests were in attendance for the event hosted by Chris Thomas. The Party included an open bar with drinks provided by High Cotton Brewing Co., photo booth photos from America Photo-booth, a catered dinner from Another Roadside Attraction, 80's music played by DJ Ben Murray, as well as a silent auction.
The Champion of the Year fundraising competition started in March when 9 young professionals throughout the Mid-South began competing for the distinguished honor of being named the ultimate Champion though fundraising the most money for Best Buddies Tennessee.
Brian was nothing short of creative in his fundraising methods which included a cocktail party and speaking about Best Buddies at World Trade Club meetings. When asked why he decided to participate in Champion of the Year Brian responded by saying: "I participated in the Champion of the Year because a dear friend thought that I had what it took to raise support and awareness. When first asked I didn't think I would accept the nomination, but looking back it is one of the best decisions I have ever made. Over the last couple of months I have been able to share the mission and vision of Best Buddies which is powerful and life changing to so many."
Congratulations to our 2015 candidates:
Brian Cassino, Brian Ellsworth, Cyndi Lou Griffin, Azad Karim, Chad Lee, Casey Newcomb, Nathan Powell, Ben Sumner, & Tiffany Warmbrod.
Additionally, a big thank you to our sponsors who helped to make the evening possible:
Christian Brothers University and Hollywood Feed.