Meet Teresa Schaub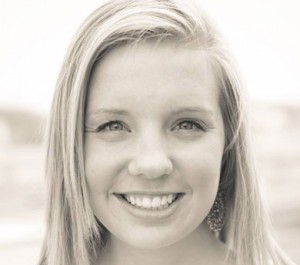 Teresa is the Best Buddies chapter vice president and a junior at Eldorado High School. She is a great example of a Best Buddies volunteer engaged in leadership development activities as part of our mission. Teresa has been a leader her entire life. She takes advantage of opportunities to organize and motivate her peers to advocate and serve others. She is a student aide in an Intensive Support Program (ISP) for students with IDD at her school, teaches at her church, mentors young girls in rodeo queen pageants, and founded and manages a charity for hospitalized children called Letters to Santa. As her chapter's vice-president, Teresa works with her peers to promote the Best Buddies mission and the importance of promoting one-to-one friendships on campus. She collaborates with the officer corps to organize chapter initiatives, events, and volunteer recruitment.
When Teresa joined her school's Best Buddies chapter, she knew she wanted to be an officer. She was confident she could recruit many of her friends including both those with and without disabilities to join her as a member of the chapter. She wanted to make one-to-one connections among her friends that were as valuable as the relationship she maintains with her buddy, Seth. Teresa realized that she could make these connections come to life if she took on a role as an officer. She demonstrates her commitment to the Best Buddies mission by dedicating lots of time and effort to the chapter's activities, works with other officers and members to help get things done, and is proud of the fact that the chapter is so successful and that many of those friendships she envisioned have been made.
Teresa is also committed to her buddy Seth. They attend hippotherapy together almost every week. Riding horses has become one of their favorite activities to do together. They also enjoy bowling and hanging out at chapter parties with other buddy pairs. Teresa says Best Buddies "helps break down barriers to developing rewarding relationships with people outside of our typical social sphere." She hopes to go to the 26th Annual Best Buddies International Leadership Conference in 2015 so she can meet other people who have the same ambitions — to advocate for a fully inclusive society. She enjoys public speaking and wants to learn how to help promote the ability of people with disabilities to self-advocate. She's planning to be a leader of Best Buddies when she attends college. When asked what her goals were for the chapter next semester, Teresa outlined plans to work with the officer corps to raise money for the Best Buddies Friendship Walk by recruiting team members — she is committed to lead this effort.