Meet Samuel Smith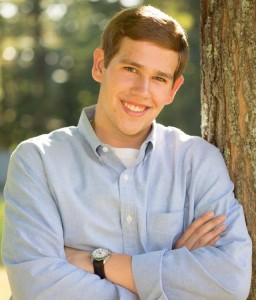 Exemplary leadership can be portrayed in our numerous buddy directors throughout the state. However, one that really stepped up the plate this past year was Samuel. Samuel Smith has been the buddy director of the Ridgefield High School Best Buddies chapter for the last 3 years, and has shown a tremendous amount of support and enthusiasm for Best Buddies and our mission. Specifically, Sam is not only buddy director of his high school's chapter, winning Buddy Director of the Year for the past two consecutive years, but he is also a trained ambassador for our state.
Samuel attended the 2014 Best Buddies Leadership Conference as an ambassador, proving that his leadership development was better than ever before. Samuel was placed in the advanced ambassador training sessions, and was handpicked by Best Buddies staff to speak at the conference's closing ceremonies; on the livestream and in front of an audience of over 2,000 Best Buddies participants from around the world! Sam's leadership has helped him make amazing connections for his chapter in high school, and has helped him progress through life to become a better self-advocate.
Samuel's biggest accomplishment to date was being accepted as a full-time college student. He is now attending Dean's College in Massachusetts, majoring in Communications.