September & October Highlights from Around the State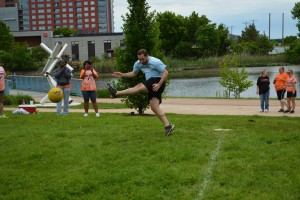 The 8th annual Kickball Tournament presented by Discover Financial Services was held on September 19th. Congratulations to the winners – Family Ties – Top Fund-raising team and Got 99 Reasons – First Place.
_ _ _ _
Our thanks to Capital One! Capital One is sponsoring a new initiative aimed at preparing our students for the Digital Age. The project, Enhancing the Digital Skills of Buddies, is focused on three areas – security, etiquette and communication.
_ _ _ _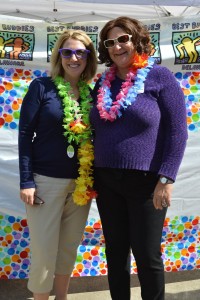 The annual Field of Dreams celebration on the Bank of America campus once again highlighted the amazing friendships among employees from all areas of the bank. We celebrated some of the outstanding buddy pairs and the crowd of more than 100 adults, with and without IDD enjoyed food, music, and the chance to socialize among their peers.
_ _ _ _
Best Buddies Delaware was recently highlighted at the annual Easter Seals Dinner for our summer intern partnership. Eight peer buddies were recruited to work side-by-side in paid employment with eight individuals with intellectual and developmental disabilities through Easter Seals of Delaware and Maryland's Eastern Shore. We're excited to see the program, and these employment opportunities, expand next summer.
_ _ _ _
Congratulations to Office Assistant Michael Pasquale who completed five years of employment with Best Buddies Delaware. Congratulations to Citizens Program Supervisor, Anne Karwath who reached her two-year anniversary with Best Buddies Delaware in August and to Lead Program Manager, Shannon Kowal who passed her one-year anniversary in September!