Meet Alejandra Gomez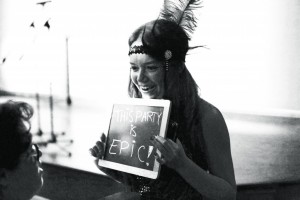 "Since joining Best Buddies, friendship has taken on a new meaning in my life. In our chapter at Miami Beach Senior High, we have a wide range of personalities, from outgoing and humorous to shy and attentive. Every single member makes our chapter more than just a club; it's a diverse yet connected community in which high school students with and without disabilities dedicate their time to working together, problem solving, becoming their own leaders and most importantly, building relationships and having fun.
"While one minute we may be talking about basketball and the next discussing Broadway shows, our conversations are always filled with passion and a yearning for more.
"My buddy Natalie Lopez has shown me what true dedication looks like: waking up before 6 a.m. to catch a bus to a special culinary program, then taking a second bus to attend high school, then off to her after-school job so she can help out financially at home. I admire how she handles life with grace and wit, something that most people struggle with daily. We truly enjoy spending time together be it working on her math homework, planning our next event or discussing the future. One Saturday, Natalie came over to my house to bake cake pops for a fundraiser, and with a team of three others, we spent five long hours perfecting our product. Towards the end of the day, the work began to drag on, but as a team we followed through and got it done. It is this sense of perseverance and accomplishment that we work hard to instill in each and every buddy. From the way things are going so far, we are well on our way to doing just that."